Teacher credentials
---
Bonnie Williams Ambrosi began teaching yoga in 1991 at Lynda Mitchell Yoga Studio in Bloomington, Indiana.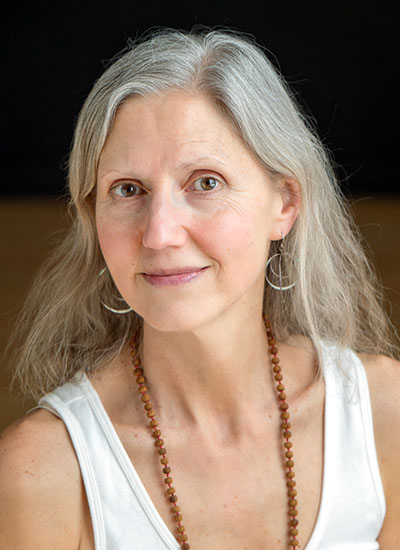 In 1994 she completed Integral Yoga certification at Satchidananda Ashram in Buckingham County, Virginia and later returned to the ashram for additional training in yoga philosophy.
From 2008 to 2010, Bonnie studied with scoliosis authority Elise Browning Miller, and is one of only a handful of teachers in the Midwest certified in Yoga for Scoliosis.
Bonnie also holds a certificate in Ayurvedic Health Education from the American Institute of Vedic Studies (1996) under the direction of Dr. David Frawley.